Brightside was built and finished in July 2007. It is owned by Ryan and Leslie Pierce of Raymore, Missouri. The children's center was created to fulfill Leslie's long time dream of providing a quality pre-school and daycare.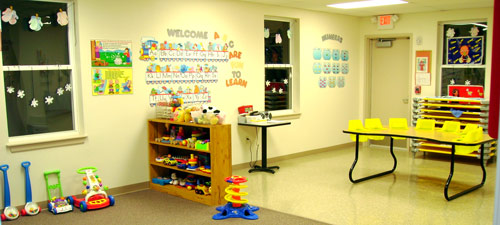 Brightside has five different rooms: two toddler rooms, a 2 year old room, a 3 year old room and a 4 & up room. Each room has a daily schedule and a classroom curriculum that they follow everyday.
The curriculum includes: Language, Math, Science, Social Studies, Spanish, Art, and Fitnes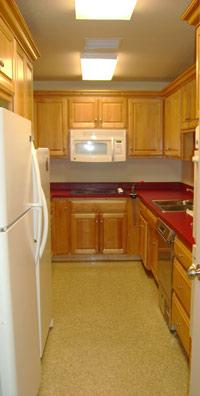 s. In each classroom, there is a viewing window that allows parents to come and check on their little ones anytime during the day. Brightside has an open door policy for parents, which means we encourage parents to come in and get involved with the activities. We also provide 2 snacks and a hot lunch every day that is created in the kitchen by our wonderful cook. There is an outdoor playground that promotes gross motor skills and is filled with age appropriate playground equipment.
All of our teachers have previous experience working with children and have received some or all of their education in child development/care fields. Each teacher is CPR certified and takes a minimum of 12 hours of child related workshops a year. Brightside has a long interviewing process for all its staff members before making a hiring decision; the process consists of 5 core steps: applications, interviews, extensive background check through the state, 2 days of observation in the room, and a final evaluation of how the children and teachers like the potential candidate. Brightside has a WONDERFUL staff that always shows their concern and love for the children. Our front desk has 2 staff members answering the phones and any questions parents may have. The office manager is Kristin and the owner is Leslie. PLEASE FEEL FREE TO CALL ANYTIME!

Hours of Operation: Monday-Friday 6:00am to 6:00pm